Love and money – what matter$ in love?
Dear Customer,
In light of the current COVID-19 we will not be accepting any new loan applications. The well-being of our customers is of absolute priority and therefore we ask you to contact us via chat, email or phone if you have an existing account and require any help.
Many customers will be faced with income interruptions as a result of this crisis and so therefore we are recommending that you refer here for useful advice: https://www.moneyadviceservice.org.uk/en/articles/coronavirus-what-it-means-for-you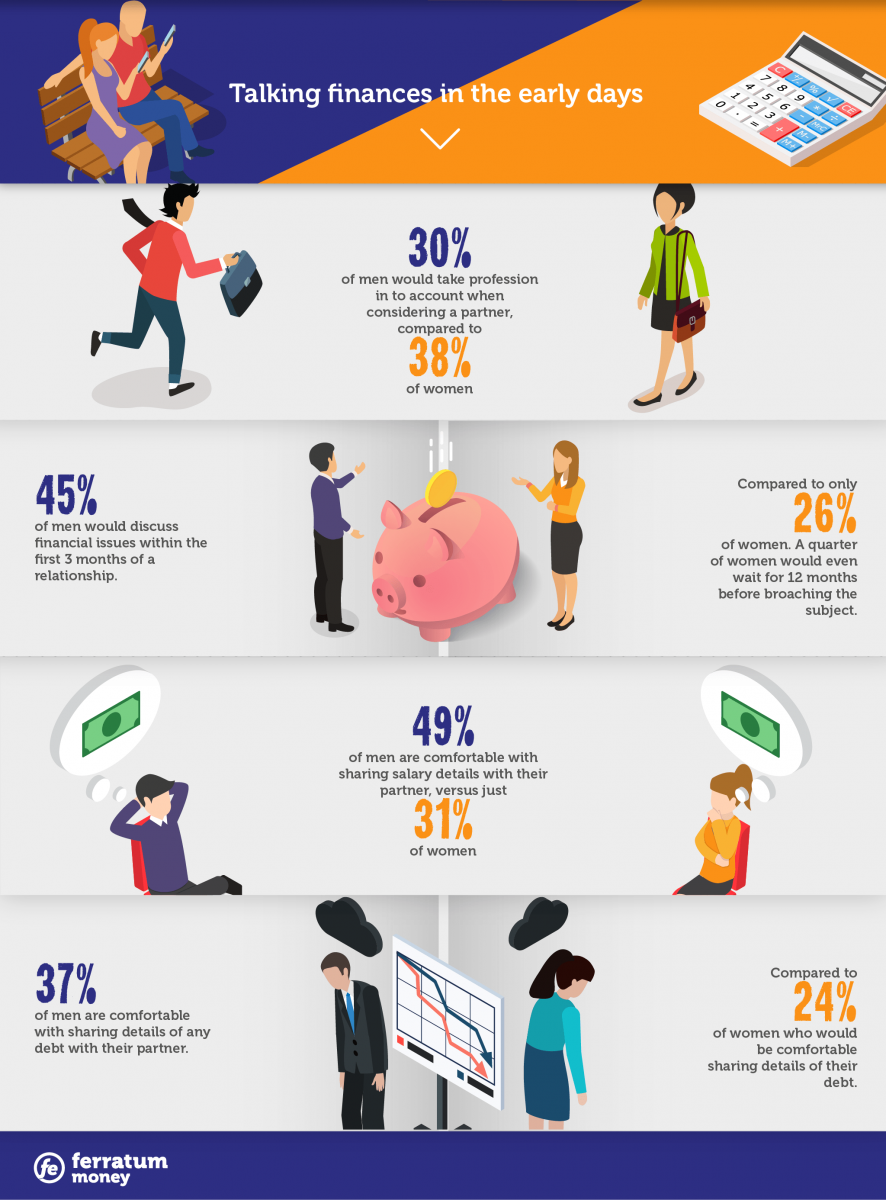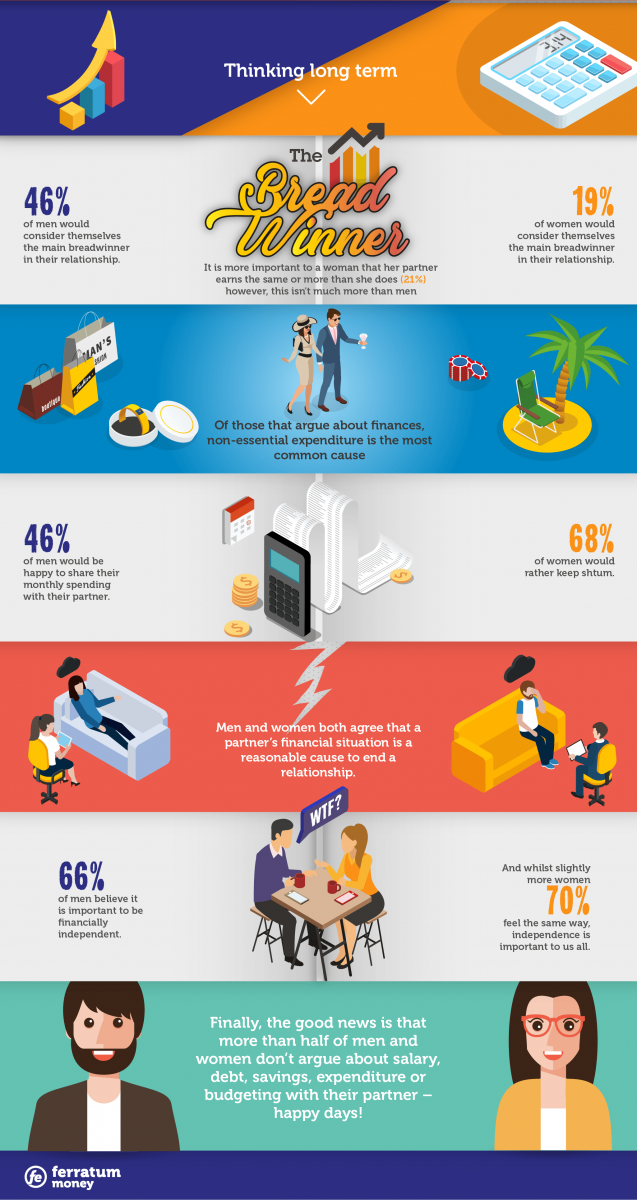 Which gender cares more about money in matters of love? Well, we've got the answers for you and they may surprise you!
We all know that men and women are very different. Starting with the more subtle stereotypical differences, such as women being capable of weathering the common cold, to more absolute biological differences, such as men being unable to bear children.
But how do differences in gender compare when it comes to love and money in relationships? We found this out in a recent nationwide survey that we ran.
Choosing a partner – does money matter?
When it comes to selecting a partner, 38% of women will take profession into account. However, for men, it's less of a concern, with only 30% of men influenced by a potential partner's career choices.
In terms of relationships and finances, this could be a hint of women thinking slightly ahead. However, all bets are off if you factor in men in uniform.
Should you discuss finances at the start of a relationship?
In the early days, men are far more vocal about how much they earn, with 49% of men willing to discuss their salary, versus just 31% of women.
The same is true for personal finances, with only 26% of women sharing details of their finances within the first 3 months, versus a whopping 45% of men.
The trend continues for debt, with 37% of men being open about borrowing, (such as credit cards and same day loans), compared with just 24% of women.
So, it's clear that men are far more open about their finances in the early days of a relationship, but what happens when things start getting more serious?
Relationships and money – thinking in the long-term
Well, it gets even rockier in the long-run, with 40% of women being distrustful of having a joint savings account with their partners, versus just 11% of men.
53% of women would also rather keep the details of their personal savings a secret, compared to 65% of men that would be happy to share the wealth.
Surprisingly, 46% of men would also be fine with sharing details of their personal spending habits, whereas 68% of women keep their lips sealed.
So, women are far more cautious than men when it comes to being open about finances, particularly when it comes to long-term savings.
So, what does all this mean for couples?
Well, one thing that men and women can agree on is that finances are a reasonable cause for ending a relationship. However, in most cases, it shouldn't have to come down to that.
For starters, men probably don't do themselves any favours by being so open about money early on. It's also clear that women are far more cautious about discussing finances, so hearing the gory details about their potential partner's short-term loans during the first date probably isn't the best way to start a relationship.
That said, some of the trust issues that women have could also stem from modern-day gender equality. For example, 46% of men consider themselves a breadwinner, compared to just 19% of women. So you can see why women may feel less inclined to be vocal about how much they earn or spend.
What money and relationship advice would you suggest?
The fact is, both genders believe it's important to be financially independent, with 66% of men 70% of women in agreement. So really, the best advice to take away from this article is to respect each other's financial boundaries early on, while also working together to build that much-needed trust for the future.
If you can get that balance right, particularly during times of financial difficulty, your relationship can survive almost anything.
Did you like this article? Share it using the buttons below, or click the link to read another blog...
Warning: Late repayment can cause you serious money problems. For help, go to moneyadviceservice.org.uk. Representative example: APR 1270% if borrowing £400 for 4 months. Interest rate: 292% p.a. (fixed). Total amount repayable: £665.48 by four instalments of £166.37. Maximum representative APR: 1604% if full loan repaid after 7 days.