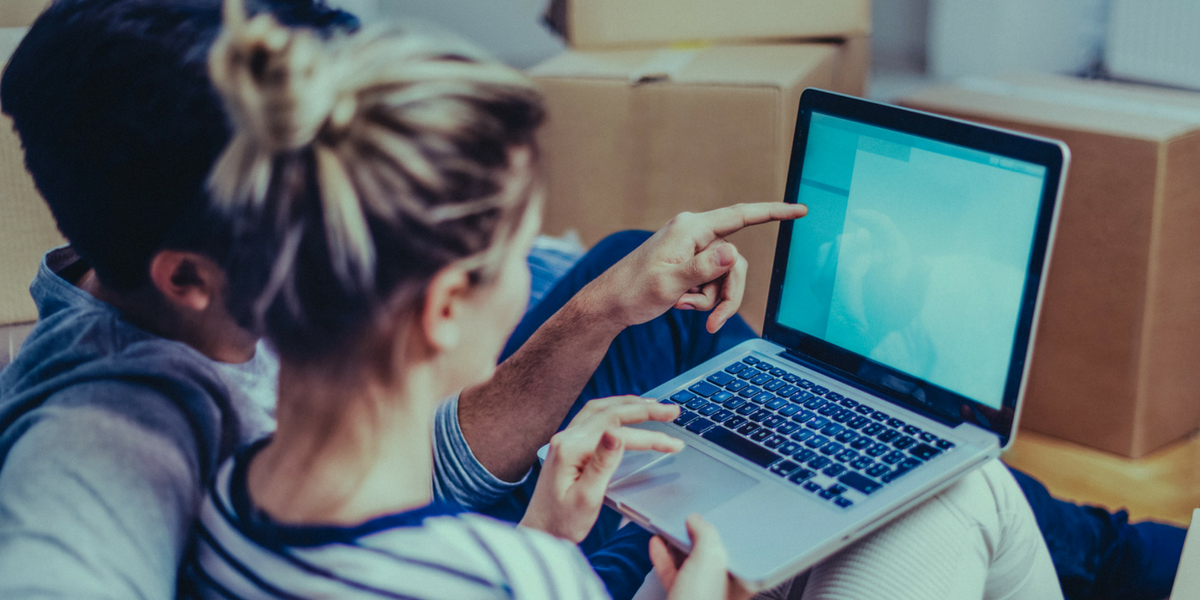 Online Payday Loans From Ferratum
It's simple, you need some cash and you need it fast. You've heard about online payday loans but you're not sure how they work. What's the difference between a payday loan, a short-term loan or a mobile microloan? Here, at Ferratum, short-term loans are what we do. So we're here to help you with all the info you need. 
A payday loan is usually used to refer to a short-term loan with a term of 30 days or less - so you can repay on your next payday. More and more lenders are now offering loans with different terms, which is why many now refer to short-term loans. A short-term loan refers to any loan product that is taken for a short amount of time, usually less than 1 year. 
Ferratum offers short-term loans for 1-4 months. You can apply online, and if you're approved, you'll have the cash in your account usually within 2 hours. 
Why Do People Apply For Online Payday Loans?
There are a million and one reasons why people might need payday loans so we don't ask you to explain in detail. We just ask you to complete our application form and we'll take care of the rest. We understand that emergencies like car repairs can't wait if you have to get to work or vet bills have to be paid straight away and could leave you short of cash in the run-up to your next payday. 
How Do I Apply For One Of Ferratum's Short-Term Loans?
When our customers come to us for their loan needs, we like to keep it simple for them. Complete the online form in 5 minutes and we'll give you a decision straight away. Generally, our 1-month loans are used as an advance on wages to bridge the gap when your salary isn't quite due, and our longer-term loans are for covering a larger expenditure, where you might need to spread the repayments over a couple of months. We charge daily interest on our loans and we have a minimum 7-day term. We don't ask you to scan or post sensitive documents, all of our security checks are done online so your details are safe. You simply provide us with a few pieces of information, we validate it then process the application.
Once you've repaid your first loan, you'll then be able to use our text service to reapply, making managing your money simpler than ever. Check out our loan calculator below to see what kind of loan term would suit you.
What Do I Need To Apply For A Loan?
You need to have a mobile phone, an email address and a valid debit card and bank account for us to send this and future loan payments to. You can make your application online using your desktop device or mobile internet for the first of your loans. After this, we invite you to apply by sending a text which is even faster and simpler.
Which Payday Loans Do You Offer?
We offer payday short-term loans from £50 to £300 for first-time customers. Your funds will arrive in your bank account within 2 hours Monday to Friday between 9am and 5pm. It's often a lot faster. We send the funds by faster payment, so as soon as we send it, it should appear in your bank.
Is There Anything Else I Should Know About Payday Loans?
For all our loans, you can set your due date for your next payday. This may be from as little as 7 days up to a maximum of 37 days. When you have repaid your first Ferratum loan, you will be invited to apply for future payday loans up to £500, or you may be eligible to apply for a longer term loan of up to £1000.
You have the option to repay early. If you pay some or all of your balance before the due date, the interest will be calculated to reflect this. You're paying daily interest on the amount you borrowed on each of the payday loans so naturally, it will be cheaper to pay back early.
My Future Payday Loans?
After your first loan has been repaid, you can apply for a higher amount up to £500, or up to £1000 for a longer term loan. It's even easier as we offer our existing customers to apply for their payday loans by text.
It couldn't be easier, you can apply for your future payday loans by texting the amount you would like to our text number 07860020302 like this: NEED 350.  In this example, your payday loan application is for £350.00. 
We can offer this fast and simple text service because we validate your mobile number and payday when you complete your first online application. From your second loan onwards, you can apply for your payday loan, not in minutes, but in seconds with a simple text message. We're a direct lender so we don't have to spend time finding you a deal or setting up another account, once you have had one payday loan from Ferratum, you will have your own account which can be used again whenever the need arises.
Why Choose Ferratum For Your Payday Loans?
The great thing about Ferratum's payday loans is that you can apply in multiples of £10, so you only pay interest on the amount you need. When you apply for your second or subsequent payday loans, we'll automatically set the payment due date as your next reported payday. Ferratum is flexible and will accept early payday loan replacements at no extra cost, in fact, we reduce the amount of interest you're charged.
We're friendly and approachable with an experienced Customer Care team should you need any assistance. You can find out how to contact us here, we also offer email, SMS and LIVE CHAT for your convenience.
It really is as simple as that. Your first payday loan application in minutes, your money in your bank within hours, then your future Ferratum payday loans applied for in seconds by text.
Fast, friendly, flexible payday loans from Ferratum.  What are you waiting for?